SOS Daily - Vitamin Enhanced Mixed Berry 8ct Box
Regular price
Sale price
$11.99
Unit price
per
Sale
Sold out
New SOS Daily takes your hydration game to the next level.
With all new added vitamins:

+ Vitamin B6 + Vitamin B12 + Vitamin C + Vitamin D + Folic Acid + Potassium + Magnesium + Zinc
Plus all the electrolytes you need to boost energy, immunity, focus, and feel-good-ness.

Drink Daily. Feel Amazing.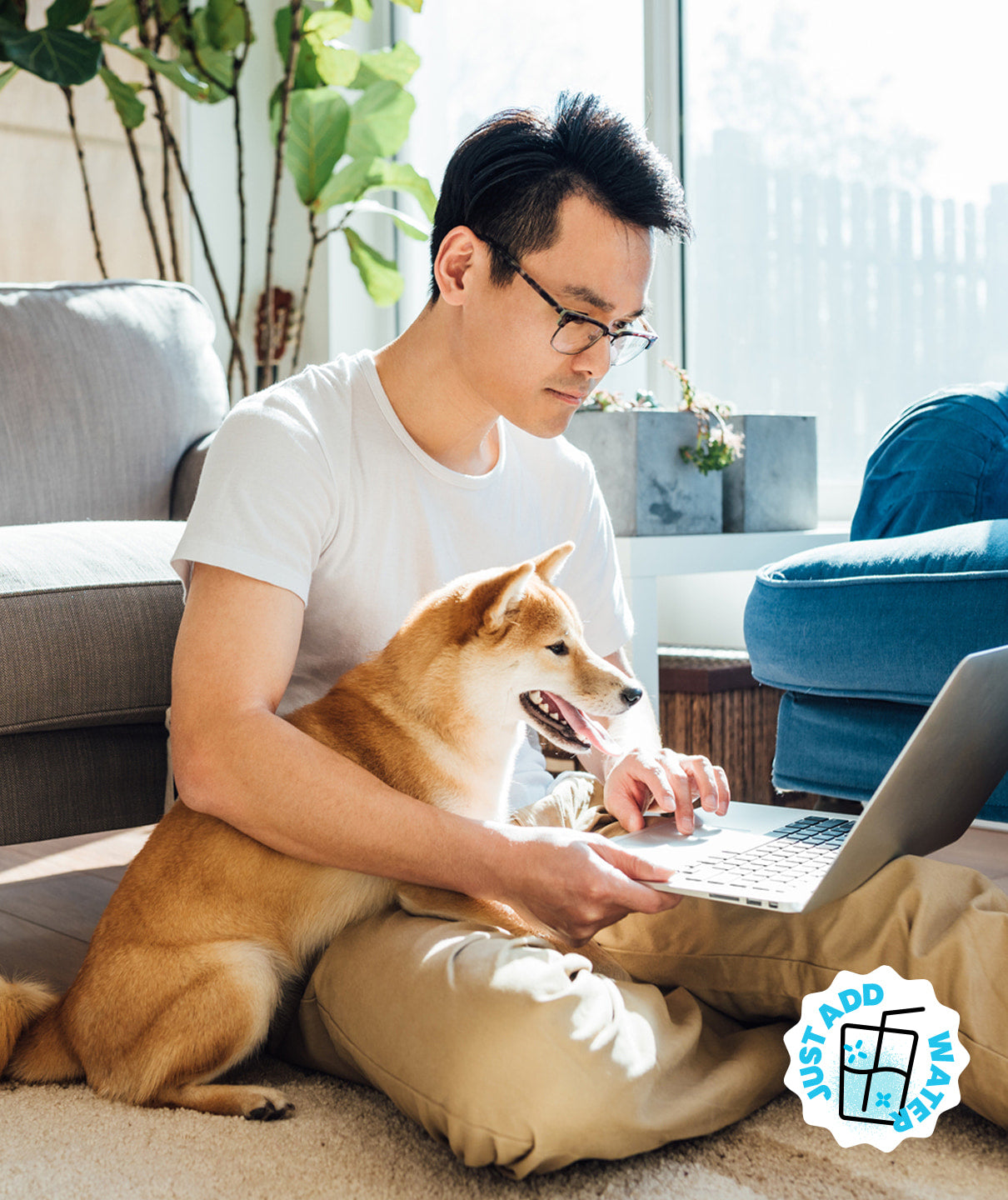 Great days start with great hydration.
Hydrate 3X faster than water alone

Your body absorbs SOS 3x faster than water to keep you at the top of your game. Faster hydration = faster recovery.

Supercharge your electrolytes

SOS replenishes lost electrolytes to maintain the balance of fluid in your body and keep you feeling energized.

Low in sugar, only 15 calories

SOS is formulated with 3x less sugar than our competitors and 10x less sugar than leading sports drinks.
Formulated with all the good stuff
4g Carbs, 3g Sugars, 15 Calories, 330mg Sodium, 190mg Potassium (based on 1 stick/scoop serving size).
Ingredients: sugar, sodium citrate, salt, potassium chloride, l-malic acid, dextrose, magnesium citrate, natural Mixed Berry flavor, natural flavor, citric acid, vitamin C (ascorbic acid), beet root powder (color), annatto and turmeric (color), stevia extract (rebaudioside A), zinc sulfate, vitamin D (cholecalciferol), vitamin B6 (pyridoxine hydrochloride), folic acid, vitamin B12 (cyanocobalamin).
We keep it real: no preservatives, no fake colors, no GMOs, no fake sweeteners.
Don't be shy (people ask us this a lot).
What exactly is SOS?

SOS is a fast acting electrolyte replacement drink created to prevent and combat mild to moderate dehydration due to active lifestyles and physical performance.
How does SOS work?

SOS uses the World Health Organization's Oral Rehydration Therapy recommendations and data from the American College of Sports Medicine. By correctly balancing the amount of sodium and glucose, SOS enhances the water absorption process by activating the body's natural mechanism know as the Sodium/Glucose co-transport system, which is located in the small bowel. When SOS arrives in the small intestine, one molecule of sodium is quickly pulled into the blood vessels by one molecule of glucose; subsequently, due to osmotic forces, water gets absorbed as it always follows sodium. This is the main reason why we need salt (sodium) and sugar (glucose). With salt we can prevent "water intoxication" and maintain a good osmolarity; with the correct types of sugars, we forestall the development of lactic acidosis.
When should I drink SOS?

SOS is made to prevent and combat mild to moderate dehydration so whether you're about to engage in a tough workout, about to hop on a long flight, or getting ready for a night out, don't forget your SOS!
What do I mix SOS with?

SOS should only be mixed with clean water. Each stick or scoop contains enough ingredients to be mixed with 8 fluid ounces (250ml) of water. Always ensure that the product is well mixed and consumed within 24 hours of preparation.
I LOVE SOS Hydrate
I have been using SOS Hydrate for a few years now. I love it because it doesn't irritate my stomach. I drink at least on glass of water with SOS Hydrate every day--more when I've exercised heavily. I also recommend it to my clients!
Mixed Berry
I thought this flavor tasted more blueberry than anything, but I loved it!
Mix Berry Good
It was a light/mild flavor used while working out
Wonderful easy packaging
This packaging and product quality is the highest of all brands. I am a hydration aficionado and this is number 1. .... thanks SOS team
A better way to keep hydrated
SOS is just a better way to keep hydrated. I get bored drinking water all day and SOS means I feel more hydrated and have more energy plus the berry flavor is so delicious I actually enjoy drinking it!